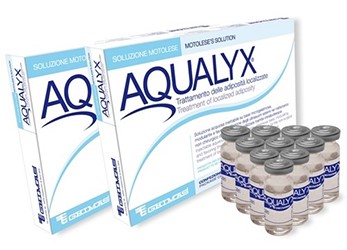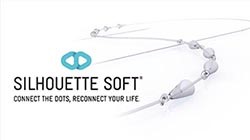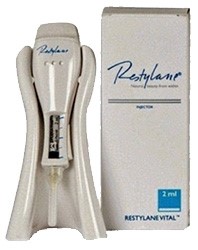 Dr Pistor of Paris and his colleague Dr Le Coz in 1952 were the first to perform mesotherapy in order to treat tendonitis, scars and other various skin conditions. Mesotherapy involves multiple injections under the skin (mesoderm) of a special prepared mixtured of vitamines and aminoacids.
Mesotherapy includes vitamins (mainly C, E and B complex), hyaluronic acid (non cross linked), glutathione and DMAE. It hydrates the skin, remodels the collagen and rejuvenates the face.
Lipolysis includes deoxycholic acid (Aqualyx/Kybella) and other chemicals like organic silicium, L-carnitine and deoxycholate (Alidya), that primarily dissolve fat and improves cellulite. The best candidates are those with localized fat at the abdomen, the "saddle bags", the "love handles", the inner or the outer thighs, the knees or the buttocks. These injections have already been approved by the FDA (as ATX-101) especially for the "double chin" and they'll be revolution at the near future. Each treatment takes 10-20 minutes to perform and generally is not painful. The initial course should be 2-8 treatments depending on the problem and lasts over 4 years (Jones DH et al. REFINE-1, a multicenter, randomized, double-blind, placebo-controlled, phase 3 trial with ATX-101, an injectable drug for submental fat reduction. Dermatol Surg. 2016 Jan;42(1):38–49). There is no recovery time needed and you can return to your daily activities immediately after.
New mesotherapy protocols with autologous tissue have already been introduced. They contain blood's PRP (platelet rich plasma) and can be done either to the face or the body with fair good results. The course should be 3 treatments at least, but PRP can also be used to optimize "customized' serums/creams.
When combined with LPG (lipomassage), radiofrequencies or cavitation ultrasound treatments the results can be amazing. Cryolipolysis comes from the future: it freezes the fat cells in order to be eliminated in a 3-months period (Chopra K, Tadisina KK, Stevens WG. Cryolipolysis in aesthetic plastic surgery. Eplasty 2014 Aug 22;14:ic29). 3-5 sessions maybe needed to maximize the effect of "selective cryolipolyisis".
The HiFu (High Density Micro-focused Ultrasound) with radiofrequencies improve the laxity due to the temperature increase at 65-70 degrees; areas like inner thighs and arms, abdomen and neck can have amazing results (Vanaman M, Fabi SG, Cox SE. Neck Rejuvenation Using a Combination Approach: Our Experience and a Review of the Literature. Surg. 2016 May;42 Suppl 2:S94-S100).
The threads are also revolutionary treatment because they improve the laxity and the tone of the skin (Cornette de Saint Cyr B, Benouaiche L. Face rejuvenation with tensor threads. Chir Plast Esthet. 2017 Oct;62(5):488-494); the simple (create a network and last up to 4-6 months), the COGs (lift the skin and last up to 1 year) and the Silhouette Soft threads (lift the buttocks/inner thighs/arms/"heavy" neck and last up to 1-2 years).