There is an obvious growth in the amount of people undergoing plastic surgery, but what are the statistics?
 As it stands, breast augmentation is still the most popular cosmetic procedure. This is closely followed by eyelid surgery. Liposuction is also on the way up. The amount of procedures in 2015 went up by 20% from 2014.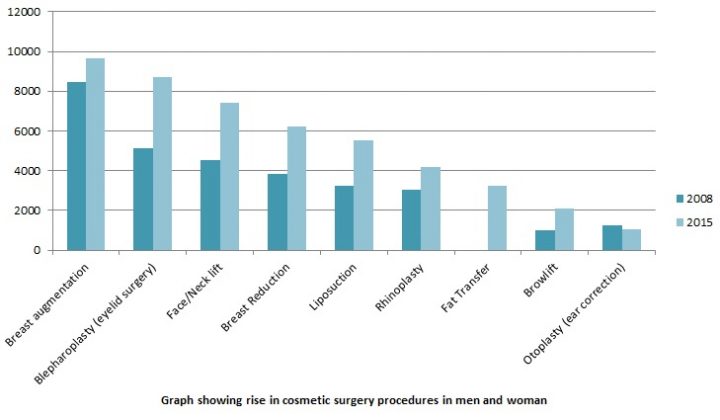 Statistics provided by The Guardian, source: BAAPS
Trends
The graph shows a sharp increase in the majority of plastic surgeries over the last 6 years. These statistics reflect the change of trends when it comes to appearance.
For example, a bigger bust was most popular in the 2010s, hence 8,449 people undergoing breast augmentation. There has only been 1,203 more breast augmentations in 2015 than 2008, whereas there being a sharp increase of breast reductions, 3,845 in 2008 to 6,246 in 2015. This could be because a more natural, smaller bust is currently on trend.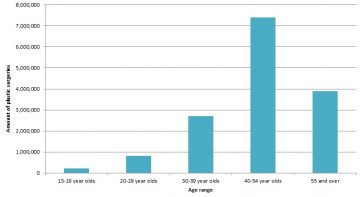 Statistics provided by  Statistics provided by the American Society of Plastic Surgeons
Demographic
The graph shows that the age demographic that plastic surgery attracts are those aged 40-54.
One of the main worries of the normalisation of plastic surgery is that it affects how the impressionable younger generation view themselves. However, this graph indicates the opposite, with 30 year olds and over going under the knife the most.
As fashion trends change and plastic surgery becomes less of a taboo subject, there is little doubt that cosmetic procedures will continue to be on the rise.
Source: http://buzz.bournemouth.ac.uk